Stuck on a Classic Lancero
Apr 28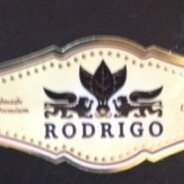 The lancero vitola is a long and slim cigar measuring  7 x 38.  Lancero is Spanish for "lancer", hence the logic behind the name for this cigar style.  Rodrigo Cigars makes a lancero in their Habano Classico line that Rodrigo states follows the best traditions of cigar making.  Rodrigo Cigars is known for boutique blends based upon Dominican Republic tobaccos for the binder and filler....
Cain F Lancero – A Nice Smoke
Jun 29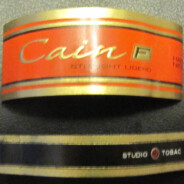 So let me start out by saying this is not my typical smoke.  I have never really been a thin cigar guy and, I expect to continue to prefer a fatter cigar.  Nevertheless, being first and foremost a 'cigar guy', I like all kinds of sticks.  This is an interesting shape.  The Lancero used to be very popular years ago, but has waned in popularity recently.  However, there has been...
Illsione Candela Lancero
Apr 07
Illusione is a boutique cigar made by Dion Giolito.  His background in the cigar business is well detailed on his web site.  With a music background, and having worked in the cigar business for years, Dion got into manufacturing after buying some cigars from Pete Johnson and deciding that he liked them so much he wanted more.  When he ws told they were unavailable he became intrigued...
Medina 1959 Lancero A Classic Smoke
Mar 12
Medina 1959 is made by Cuban Crafters in Miami.  I have written about this store after a visit a few weeks ago.  I mentioned to my guide, Gabe, that I had recently become interested in a cigar shape that has fallen into disfavor over the past years.  The current trend toward larger ring gauges has resulted in the Lancero (usually about 6+ inches with a narrow 38 ring) being overlooked....