Gurkha Private Select – A Well-Priced Gift For Any Occasion
Jun 30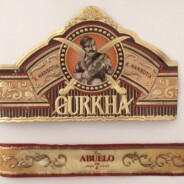 As the first offering in the Private Select series, Gurkha presents a rum infused cigar in a very sturdy, well made 5 stick gift box. As usual, Gurkha's packaging is well done and the cigars are in glass tubes with a heavy dose of burgundy colored, wax looking plastic as a sealer – to keep the cigar fresh and the rum inside. The rum is from Ron Abuelo, a blend of Panamanian rums aged 7 years...
Panama Hats – A Gentleman's Accessory
Dec 06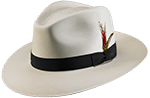 These elegant straw hats are known throughout the world as Panama hats, but in Ecuador they're simply called sombreros de paja toquilla — hats woven from the straw of the toquilla palm.  Ironically, the Panama hat is not from Panama. It's always been made in Ecuador. The misnomer stuck after the Ecuadorian straw hats were worn by workers building the Panama Canal for protection...
Gift Guide No. 1 — Guyabera: A Perfect Shirt
Nov 28
The cigar industry is a fascinating world.  It is filled with all kinds of people.  The overwhelming majority of the industry is small business; family business.  And no one represents family business better than Berta, The Guayabera Lady.  Guayaberas are the traditional Cuban shirts, worn for every occasion and just everyday.  As a middle aged Jewish guy from Boston, I couldn't...