1881 Perique – Unique from Tabacalera Incorporada
Mar 25
Tabacalera has one of the oldest, if not the oldest, tobacco operation dating back to 1881. Tabacalera is based in Makati City in the Philippines. In 2014 Tabacalera introduced its 1881 Perique cigar. Perique is better known to pipe smokers as it is sometimes blended into pipe tobaccos for its strong aroma and flavor. True Perique is produced only in St. James Parish, Louisiana where the tobacco...
Amazon Basin Cigar, Paddled To You by CAO
Sep 16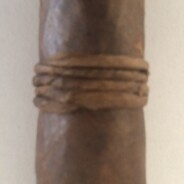 We smoke cigars because we like the taste, the experience, the comradery and the calming effect of a good smoke. Manufacturers work hard on the blend to perfect this experience but they also use the "story" behind the cigar to capture our attention, to help us decide to buy it. Enter the Amazon Basin. This cigar is unique in appearance and story. First, the appearance. Note the highly...
Gigante is the Correct Name for this Cigar.
Jul 22
The IPCPR is the most important annual event for tobacconists, an ideal time to launch a new product to industry representatives. Corporation Cigar Export (CCE) used the 2013 event to launch their new Dominican Puro, Don Julio Punta Espada (sword point). All of the tobacco used in this brand is grown in the Reyes family's fields in the Cibao Valley of the Dominican Republic and they named the...
Aging Room's M21 Fortissimo
Jun 20
Oliveros Cigars launched a new operation in 2012 called Boutique Blends Cigars whose primary target is consumers looking for "complexity and character" in limited production cigars. The concept is to use aged, flavorful tobaccos which are also limited in supply. Boutique Blends includes the Swag and Aging Room Small Batch Cigars, some of which received high honors from Cigar Aficionado in...
CAO — Last Stick Standing, A
May 19
As I wrote about some weeks ago int he Sunday News and Notes section, CAO is running a contest to let the smokers pick their next blend.  They have come out with 3 different blends and made a number of cigars in a 5 1/2 x 54 shape for tasting.  Everyone who attends an event at a local tobacco shop can vote.  They will give you one of each of the three blends labeled C, A, O and you vote for...
Arturo Fuente Between the Lines
Apr 03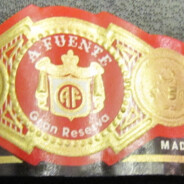 Sometimes you keep something in the humidor as a treasure.  And, with the passage of time the memory of the first smoke grows fonder.  You know what I mean.  You had a great meal at a spectacular restaurant and years later the fond memory makes it hard to live up to its billing.  This was one of those rare cases where it was even better than I remember. About six years ago, I had lunch with...